Gensler's 10 Considerations for Transitioning Back to Work in a Post-COVID-19 World
COVID-19
Gensler's 10 Considerations for Transitioning Back to Work in a Post-COVID-19 World
Industry leader Gensler has spent the last few months exploring how design is responding to the pandemic. As companies create their own plans to return to the office, Gensler's Cindy Coleman, Don Ricker, and Jane Stull advise that the following are considered.
1. Rethink density to prioritize physical distancing. Using the 6 foot guideline seating can be assigned so that returning employees can work at a safe distance away from their colleagues.

2. Plan phased scenarios for returning to work. Stagger the reentry of teams based on their job role. The amount of time between the reintroduction of group returning may be based on need and employee health.
3. Identify essential workers. Work with department leaders and Human Resources to identify and prioritize essential individuals and develop departmental space needs.
4. Reconfigure flex spaces. Conference rooms, huddle areas, and other collaborative spaces need to be adjusted to accommodate physical distancing. Consider removing furniture that would not allow for this, or convert these spaces to more dedicated seating for staff.
5. Reconsider the use of free address seating areas. Free address systems where multiple people are using the same space may present challenges when it comes to cleaning and cross contamination. To reduce the spread of germs, assign individual desks and, if alternating occupants, create rigorous cleaning protocols.
6. Track who sits where. Assigning seats and clearly indicating use rules for break rooms and bathrooms can allow you to understand where employees are and how they might have moved throughout the facility in the event they start exhibiting symptoms. This will allow you to clean those areas and prevent further spread of the virus.
7. Introduce shift work. Daily or weekly shifts can be set up to limit the number of people in the workplace to help maintain physical distance as well as support a rigorous cleaning schedule.
8. Designate isolation rooms. Identify and communicate where an employee should go in the event they begin exhibiting symptoms at work. This should be an enclosed space that is easy to clean.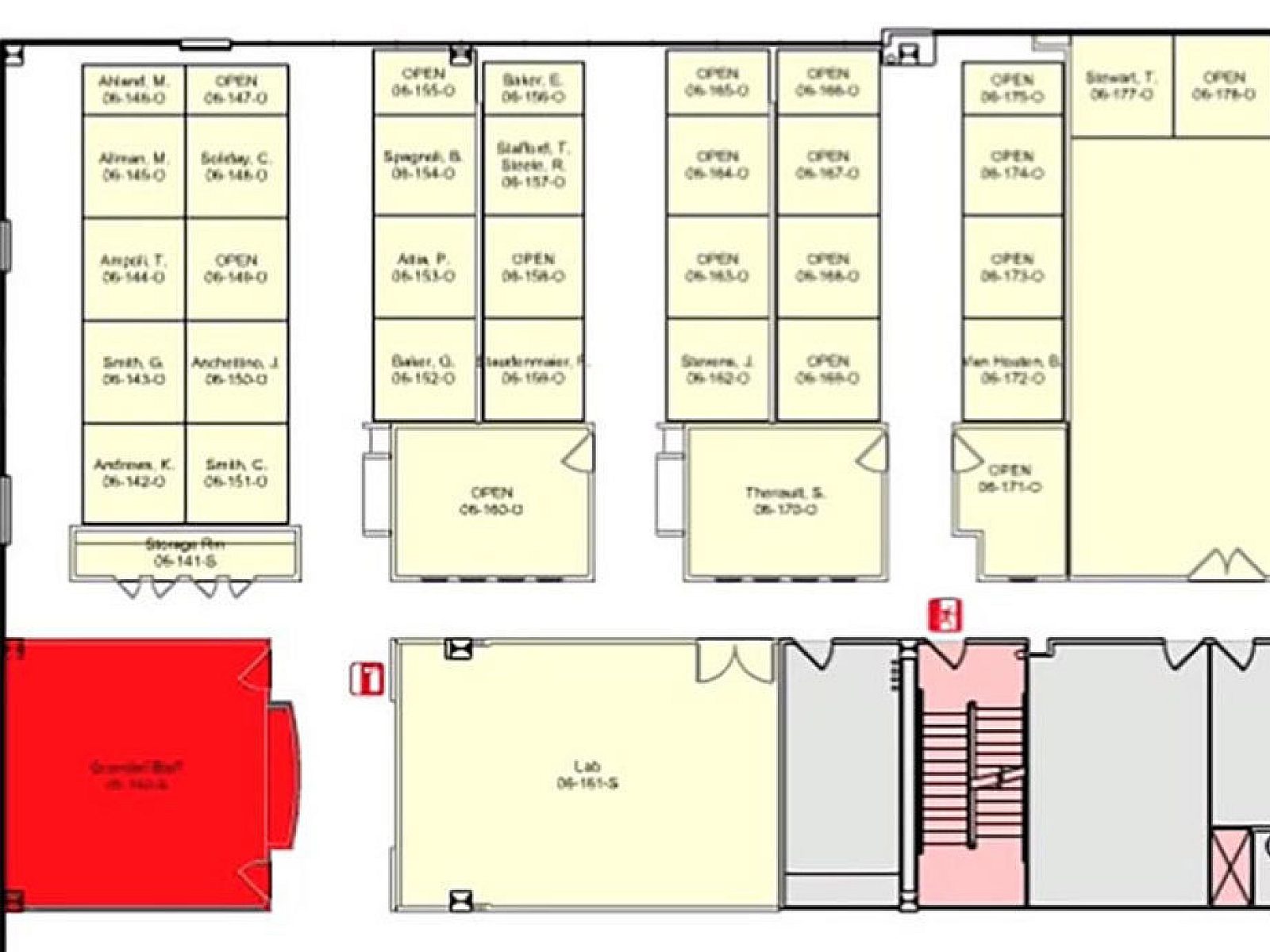 9. Plan and communicate cleaning regimens. Create, communicate, enforce, and document cleaning protocols. Consider adding physical indicators such as printed schedules so that staff can be confident their workplace is safe.
10. Screen for admittance to the office. Create screening protocols for employees and visitors to help prevent the virus from entering the workplace.