Support Mott Children's Hospital with Your Next Aeron
Make A Difference
Support Mott Children's Hospital with Your Next Aeron
For the next 6 months, MarxModa will be donating $10 for every Aeron Task Chair sold to support Mott Children's Hospital.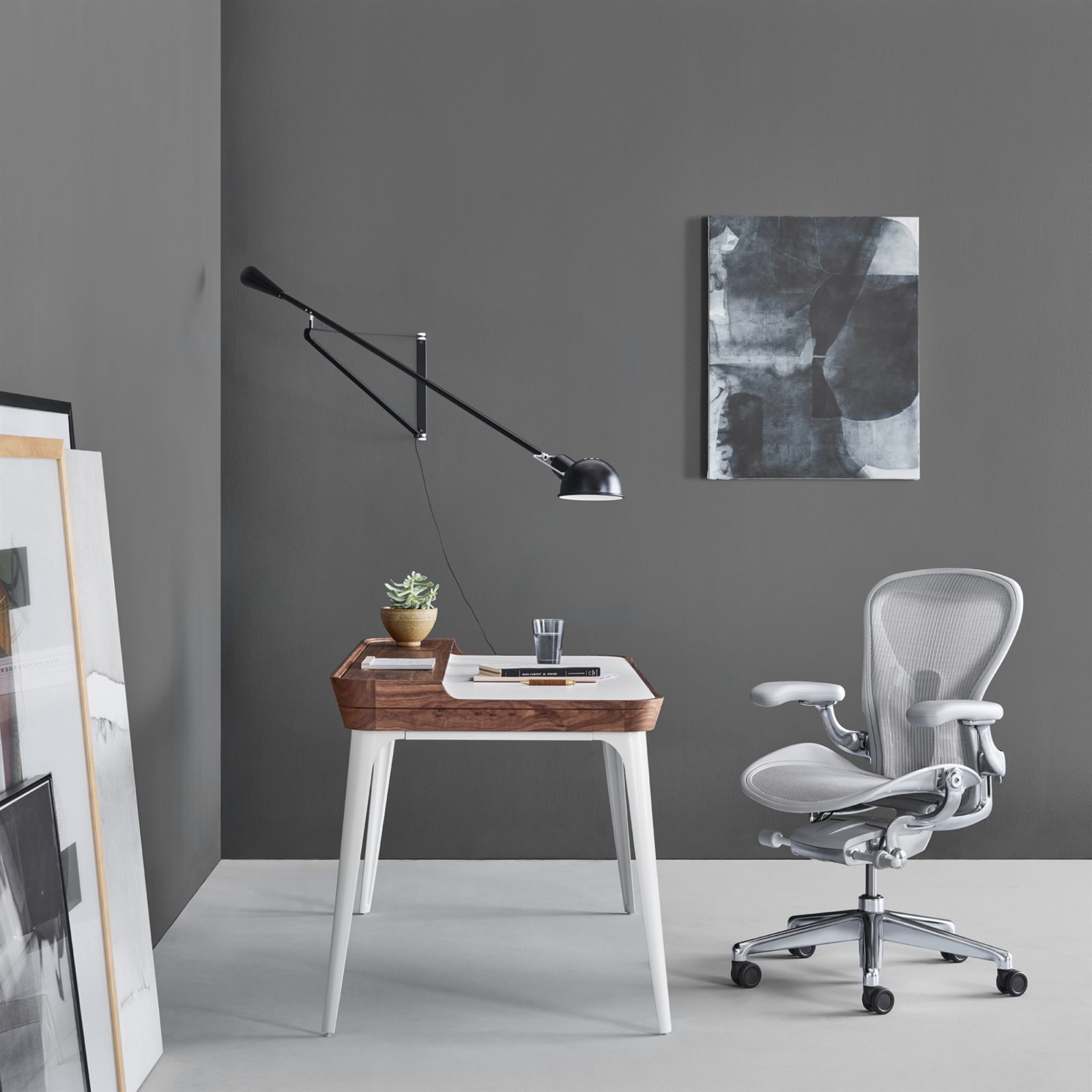 An ergonomic icon, Herman Miller's Aeron task chair has set the standard for what a supportive work chair should be since it's debut in 1994. The remastered version incorporates two decades worth of technological and ergonomic enhancements to improve the health-positive design, and widen the range of cross-performance capabilities. With updates that include a more refined tilt mechanism, adjustable PostureFit SL, and 8Z Pellicle suspension, Aeron performs smarter than ever before—so you can too.
As part of our commitment to making a difference in our community, MarxModa will use sales of this high-performance product to raise money and awareness for Mott Children's Hospital. Since 1903, the University of Michigan has led the way in providing comprehensive, specialized health care for Little Victors - the children who they serve. Their mission is to integrate clinical care, education, research and advocacy to advance the health status of children, women, and their families and communities statewide.

Mott Children's has supported friends and family members of the MarxModa team, so this hospital holds a special place in our heart. The funds donated will support the hospitals' Child and Family Life Program, which works to improve the lives of children and their parents throughout their treatment with programs including art and video game therapy as well as books and toys for them to occupy their time, and therapy dogs for pets and kisses during rough patches.
We are proud to give our partners the opportunity to support Mott Children's Hospital, and the families and children who receive their lifesaving services. With the purchase of your next Aeron Chair, you can contribute to making the treatment of every Little Victor and their family more comfortable.