December Top 5 with A&D Representative Christina Marsh
Architecture & Design
December Top 5 with A&D Representative Christina Marsh
There's more to MarxModa than just furniture; this month we're focusing on accessories that can bring any room together. Whether it's fluffy pillows or colorful candles, we've put together our favorite fittings to make decorating this season merry and bright.
HAY Kaleido Tray Sets
Clara von Zweigbergk's background as a graphic designer is evident in her Kaleido Trays, which show her intuitive sense of color in myriad shapes and sizes. Save by choosing from a selection of colorful sets that can be stacked together to create functional and decorative configurations.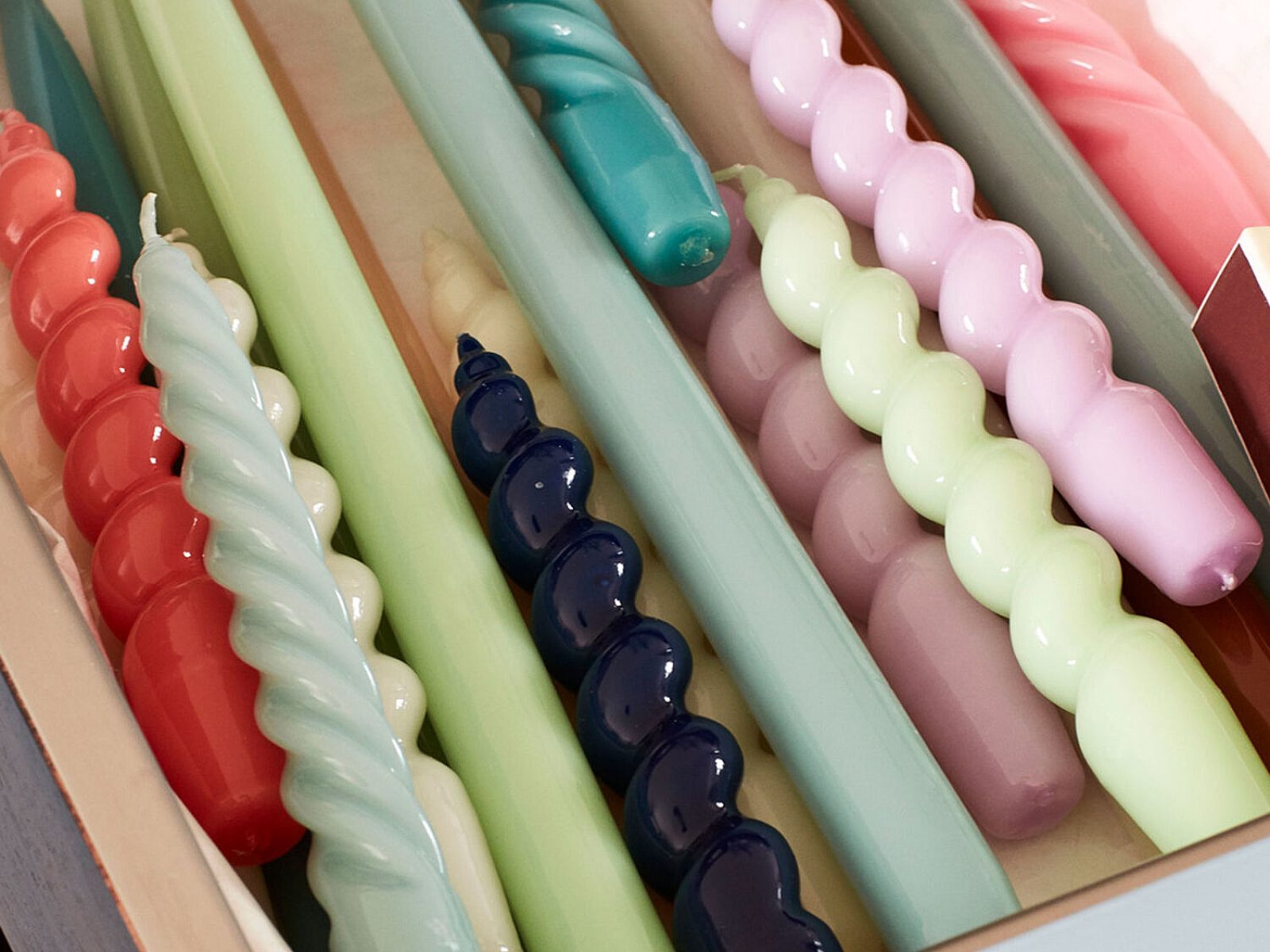 HAY Candle
With their original shapes and extensive palette, HAY Candles aren't just for burning – they add a sculptural element to tablescapes on their own. Made in Italy, they come in twisted, conical, or spiral variants in a wide range of colors. Sets of 6.

HAY Snowden Travel Cup
Suitable for hot and cold drinks, the Sowden Travel Cup holds your favorite beverages in a sleek stainless steel container with a secure screw-on lid in playful contrasting hues. In 1981, George Sowden became one of the founders of the design collective Memphis Group, and in decades since he's collaborated with a diverse collection of companies. The Snowden Travel Cup keeps drinks hot for up to 12 hours and cold for up to 24 hours.
HAY Knit Coat Rack
Japanese designer Jin Kuramoto brings a fresh twist to the everyday coat rack with his steel pipe Knit Collection. A striking design for your entryway, bedroom, or office, the Knit Coat Rack (2020) features three steel pipes that are "knitted" together to create one strong, stable form. The steel is powder-coated and finished with a high-gloss finish for a lustrous effect.
HAY Mags 10 Pillow
The minimal Mags 10 Pillow is designed for maximum comfort, with high-density foam interior padding for optimal longevity. Available in a wide range of fabrics.